Fewer younger Americans are catching five-ring fever, at least according to a report on multi-channel viewing behaviors during the Rio Olympics.
NBC's TV ratings were down significantly compared to London, 17% among all prime time viewers and a whopping 25% among those age 18-49, the key target of advertisers. It's the first decline in TV viewership since the 2000 Games in Sydney.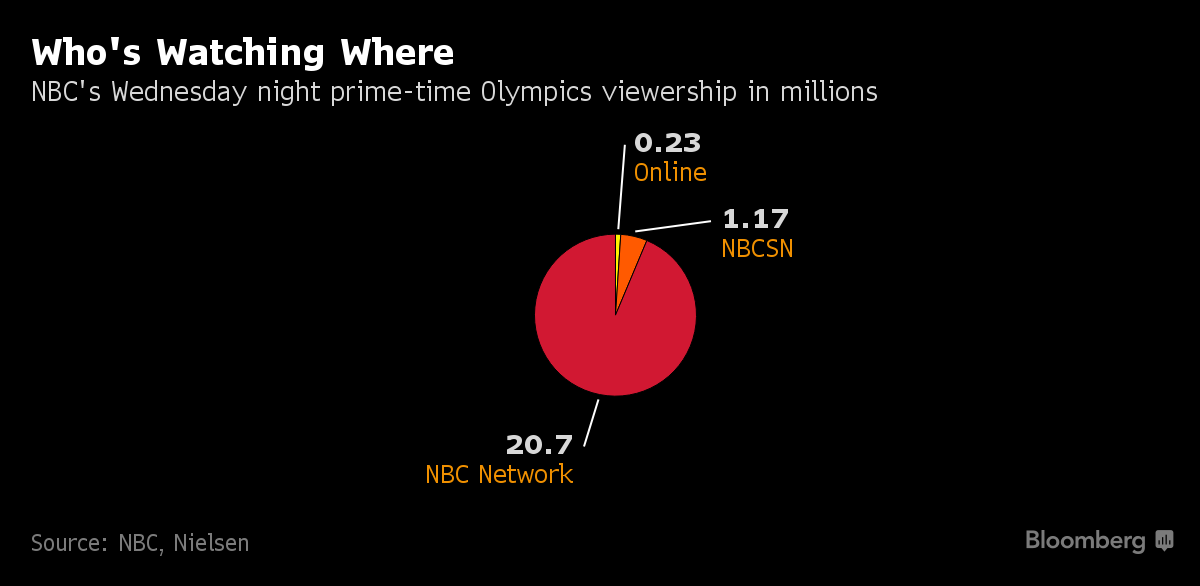 Online viewers are increasing, however. Seventy-eight million unique viewers tuned in to the games via NBCOlympics.com, a dramatic 24% improvement over the 2012 Games. TV executives are suggesting that the change in viewing habits is largely attributable to millennials who are far more apt to go online for content, which cannibalizes valuable TV viewership.
John Martin, CEO of Time Warner's Turner division, agreed saying that it had potentially "diluted the concentration of viewership on the linear network." Discouragingly for the increasing number of online viewers he speculated, "I wonder if there was less content available — and people felt more compelled to tune in to the traditional network — whether that would bolster ratings."
That possible aversion to the online viewing model was echoed by NBC Sports Chairman Mark Lazarus. He indicated that a major motive for offering streaming was to appease the "press" which would "…be writing that we're harboring content and not just showing it live and not sharing it."
Lazurus did acknowledge the rising interest in online viewing saying the network wanted to give fans more options, including more than 6,000 hours of coverage online, and handing over its Olympics Snapchat channel to BuzzFeed.
Despite the encouraging numbers for aficionados of online viewing, 98 percent of Olympics watchers are still watching on traditional television.
---
---